Latest offers
For a limited time No7 mascara is on offer at Boots for only £10. Whether you're looking to lengthen your lashes or make them appear thicker, No7 has a mascara for you.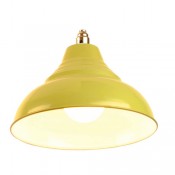 Light up the room with this Cargo Home vintage inspired pendant. In a choice of 4 retro colours, they've been inspired by industrial enamel pendants from by-gone-days often found in factories and ship interiors. These pendants are on offer for £15.20 from £19.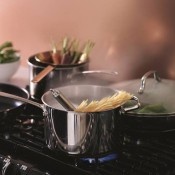 M&S have everything you need to kit out your kitchen for cooking up delicious meals and baking tasty treats. There's something for every type of cook and budget in their cookware collection, from pots, pans and kitchen utensils to oven gloves and clever kitchen storage. Get a 3-piece stainless steel saucepan set for £59.
News & events
There's so much fun to be had at Eden Walk Shopping Centre this Easter. Pop down and join in our free Easter Egg Decorating and Grow Your Own Workshops on the 2 and 9 April from 12.00pm until 4.00pm. 
M&S has been designing denim for decades - before 'the boyfriend' became a jean, rather than someone you took to the cinema. 
With the help from H&M customers around the globe, a donation of SEK 20 million will reach 5,000 poor women in Ethiopia.
Have your say
To celebrate the awards season, we're taking a look back at the best of the worst fashion choices of yesteryear. Beautiful women, not so beautiful outfits - who wins worst sartorial performance?