Latest offers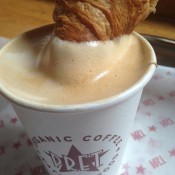 Every Pret a Manger shop has a fancy baker's oven, which means they can offer delicious croissants (both savoury and sweet), a range of muffins and Pret cookies that go perfectly with the range of coffees and hot drinks. Which leaves one question - do you dare to dip?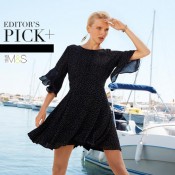 Float into the new season with this Limited Edition little black dress at M&S for £29.50. Create a chic looking by pairing with opaque tights and ankle boots.
News & Events
It's something that we're all guilty of... pledging to go healthy then caving come Friday.
Pop down to Eden Walk Shopping Centre this summer and get involved in our fantastic 'Thumbs Up It's Thursday'. What's more – it's totally FREE to take part!
Eden Walk was delighted to sponsor Momentum's 10,000 mile Static Bike Challenge to celebrate their 10th Anniversary. On Saturday 10 May between the hours of 0800 and 1800, around 50 cyclists from the local cycling club (The Kingston Wheelers) emba
Voice your opinion
This weekend sees the start of the new EPL season - who do you think will be top of the table come the end of May?