Latest offers
Pick your own double dozen at Krispy Kreme for just £13.00 (a saving of £2.95!). Pop into Krispy Kreme at Eden Walk to claim your discount.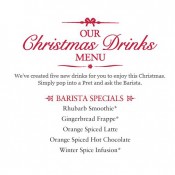 Pret A Manger has created five new drinks for you to enjoy this Christmas. Simply pop into a Pret and get tasting.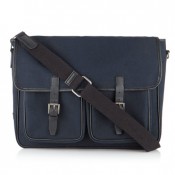 Explore the men's collection of bags and accessories at Jigsaw and you discover understated weekday staples and cool off-duty classics. The William Morris Gallery Satchel (£98) is a timeless piece, exclusive to Jigsaw.
News & Events
What does special mean? It's something you don't see every day. It's a little surprise when you need it the most. It's the people who matter most to you (and showing them just how much they matter). 
Join in and sing along to your favourite Christmas carols on Saturday 20 December while helping to raise money for Marie Curie.
It's beginning to look a lot like Christmas at Eden Walk Shopping Centre.